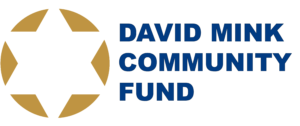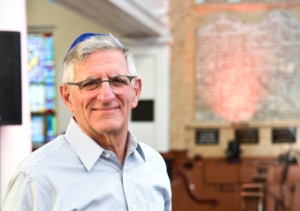 The David Mink Community Fund was established by Sam Mink in honor of his father's 70th birthday and in recognition of David's extraordinary commitment to the Jewish community in Center City. The goal is to create innovative programming, which would support our mission to build community by welcoming more people of diverse Jewish backgrounds and multiple age groups into B'nai Abraham Chabad and exposing them to our beautiful, historic synagogue.
The programming will reflect the desires and needs of the community today and provide an atmosphere where people feel comfortable exploring their individual spiritual journeys while building relationships with other community members in a supportive social setting.
Your contribution to this fund is tax deductible and will be designated for the above purpose, allowing us to expand our programming for the benefit of the Center City Jewish community. Contributions to this fund can be made by check, payable to:
B'nai Abraham Chabad
527 Lombard Street
Philadelphia, PA 19147
Please include "David Mink Community Fund" or DMCF in the memo section of your check.
To donate online via credit card, please click here and choose "David Mink Community Fund" in the "purpose" section of the donation form.