B"H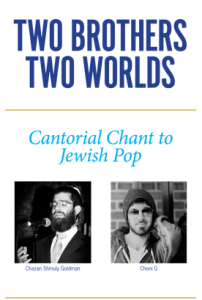 Thursday, October 15, 2015
7:30 PM
VIP Pre-Show Cocktail Reception at 6 o'clock
Choni G.
Choni was the winner of the International Jewish Star Competition in 2012. A diverse range of musical styles complements his smooth and soulful voice. And his relaxed and comfortable stage presence infuses all Choni's musical appearances wherever he performs.
Born in Johannesburg, South Africa, Choni grew up in the Sydenham Shul, famous for its choral music and where his precocious vocal talents were recognized; by age 11, he'd already appeared in concert with Chassidic pop star Mordechai Ben David.
Once choirmaster of the Pretoria Shul for three years, he is now resident Chazzan of the historic Cape Town Hebrew Congregation (Gardens Shul). But the lure of pop music endures as Choni continues his work in the studio producing an album.
In addition to headlining his own concerts in Melbourne, Montevideo, Sao Paulo, and, most recently, California, Choni also toured as a backup vocalist with famed Grammy-nominated American reggae/pop artist Matisyahu and arranged all vocal harmonies for Matisyahu's USA 2007 summer tour. He has also performed with a number of international acts including Ya'akov Shwekey, Gad Elbaz, Yonatan Razel and the Maccabeats.
[separator style_type="double" top_margin="10″ bottom_margin="20″ sep_color="#C2920D" icon="" width="" class="" id=""]