B"H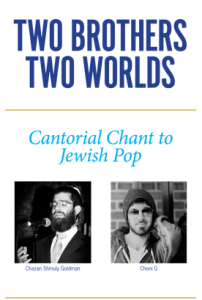 Thursday, October 15, 2015
7:30 PM
VIP Pre-Show Cocktail Reception at 6 o'clock
Chazzan Shmuly Goldman
Shmuly was born and raised in Johannesburg, South Africa and began his singing career as child soloist in his synagogue's choir where he became enraptured by the soul-stirring strains of Jewish liturgical music.
His youthful reputation preceding him, by age 14 Shmuly was already leading High Holiday services in Johannesburg, Cleveland, and Chicago – a stunning accomplishment for one barely a teenager.
After years of serving as Cantor of Chabad Sandton in South Africa beginning in 2003, Shmuly moved to New York in 2011, where he married his wife, Frumi.
He'll be performing cantorial chants as well as Yiddish folk songs during the concert. One of his favorites is My Yiddishe Mama, dedicated in memory of his beloved grandmother who passed away two years ago.
Historic Congregation B'nai Abraham has been lucky enough to secure Shmuly's talents as our guest Cantor during High Holiday services this year!
[separator style_type="double" top_margin="10″ bottom_margin="20″ sep_color="#C2920D" icon="" width="" class="" id=""]